Interview: Bharat Mehta
Connecting with the Japanese-Indian food entrepreneur and author on using food to tell stories, reduce waste, and promote cultural exchange.
Bharat Metha (メタ・バラッツ ) is a Japanese-Indian entrepreneur who manages his family business in Kamakura Japan, introducing Indian and global spices to the Japanese market. He is also a prolific author, hosting educational events and running a website dedicated to Indian cuisine.
Using food as a lens to understand cultures and tell stories, Bharat has published several culinary books on topics like Indian pickles (achar) and Bengali fishermen.
Moreover, he's actively involved in reducing food waste by collecting unsold vegetables to create curry bases for farmers. After the 2011 earthquake in Tohoku, Bharat helped launch a company that provides employment opportunities and makes original curry blends to support the recovery effort. Despite mainly targeting a Japanese audience, Bharat's passion for food, stories, and culture is inspirational.
Photo of Bharat in his "spice studio" - photo by Fukumaru
---
Leafbox:
Bharat, thank you so much for meeting with me. Maybe before we start, how would you describe yourself? Are you an author, a business person?
Bharat:
To others? Well I first describe myself probably as a business person but also as a food story teller.
Leafbox:
Your business is based out of Kamakura , Japan, and you run a sort of a family business importing spices from India into Japan?
Bharat:
Correct, mainly from India, but we do use other countries' spices as well.
Leafbox:
Why did your family start this business? Could you give me a little bit of background about your family and how they came about?
Bharat:
Well my grandfather first came to Japan from India in 1958 to attend a government convention. He was supposed to attend for only four days, but he decided to stay for another four years!
Leafbox:
And this is your paternal grandpa from your father's side, right. Where did he come from In India?
Bharat:
He's originally from Gujarat but was in Mumbai.
Leafbox:
And then when did you get involved directly with the business after high school, university.
Bharat:
Well even though I went to elementary school and middle school in Japan I decided to go to India to finish high school. Whenever I came back to Japan my father used to ask me to help or would take me to stores at different places to introduce me and meet people.
Leafbox:
And then Bharat, when did you start publishing books?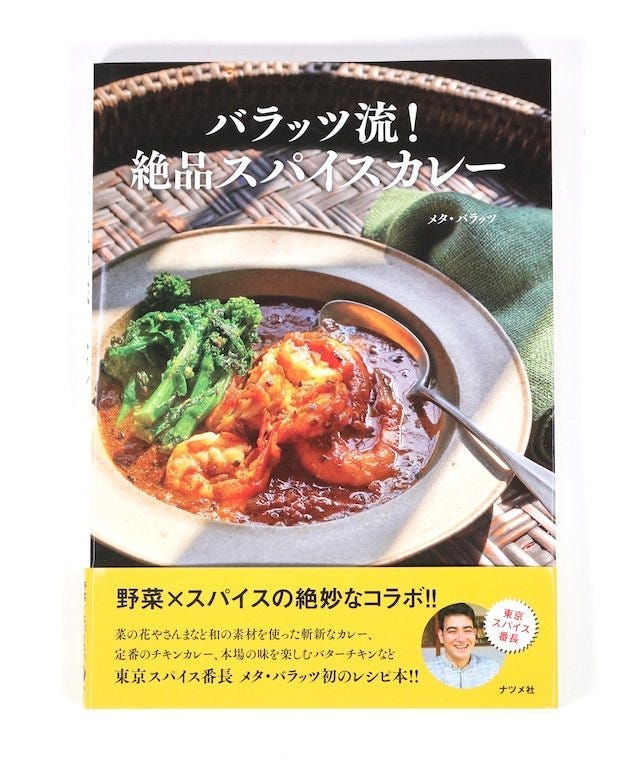 Bharat:
10 years ago, I was selling spices. I was starting to sell spices, and I started to wonder if I could introduce more people on how to use spices, to tell the stories behind the spices.
Leafbox:
So Bharat, how do you think your approach to bringing Indian food to Japan is different than say your father's?
Bharat:
Well my father first wrote a cook book for Japan called the Curry Book over 40 years ago in 1984 after winning a food competition in Osaka. He participated in the Indian National team and received a gold medal for his chicken curry - after that he decided to publish a cookbook too.
Leafbox:
Now that the business has been going on for almost 40 years to 50 years - how have Japanese people changed in their approach to international food?
Bharat:
How have Japanese people changed in relationship to food?
Leafbox:
40 years when you first introduced the winning curry, the chicken curry, how have people changed their palate or have Japanese people who become more open to it? Do you see any changes in their palate and how people approach food?
Bharat:
Spices? Well the Japanese are quite open to food, but in the last 10 to 20 years they're become more interested in spices. They're always been fond of curry itself over over a hundred years but they didn't know how to use spices.
In the 1970s to 90s there were quite a lot of Indian restaurants in Japan. In that era most of them opened with Indian chefs who cooked the Indian food. But in the last 10 to 15 years, Japanese are now cooking Indian food and opening restaurants and the way they use spices is different from the people in India. That's quite a lot of change and that made a lot of people interested in spices.
Leafbox:
I'm curious, maybe you can tell me about your pickle project and your other book projects. The poster for the pickle book is so beautiful.
Bharat:
Yes, yes.
I've been doing the book projects for 10 years. As a team we decide every year to go to India and research and make a book on a topic. So in 2018 or 19 I guess we went to Mumbai and we went to try 200, 250 pickles, Indian pickles. And we went to the factory where they make them and we went to Nepal to learn how they differ there. We made another book on Muslim Halal food, another on Fishing.
Leafbox:
And what's the theme for the next one?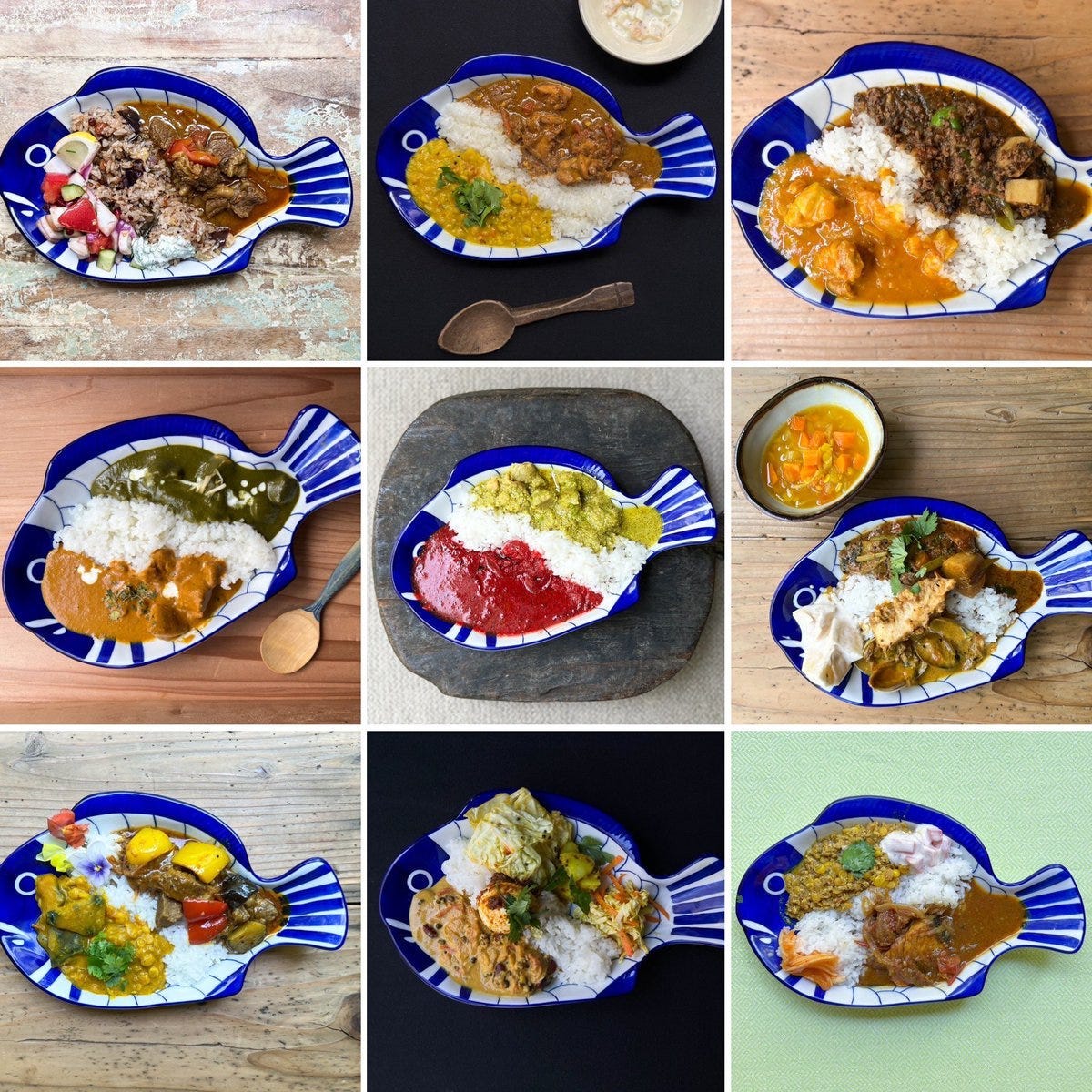 Bharat:
Next one we haven't decided. I'm thinking of maybe vegetables or maybe goat that could be quite interesting. In India and South India, all these vegetarians have a range of varieties and that give me inspiration or hint to what I can do in Japan. So maybe I can go for vegetables. And I'm also interested in fish but Japan is surrounded by the sea.
Leafbox:
Do you first do a lot of research before you go or what's your process on how you write these books?
Bharat:
We do research, but what we all do is just go there and find things. So when we did the fishing book - we made a fishing team - we fish the fish itself, go with the fisherman on the boat and we'll cook on the boat. In the boat itself. That was our team. And we went to a restaurant to learn how they cook the fish. We went to some schools to learn how they cooked the fish and we went to some stores to learn how they sell it. And finally after this we start writing our own original recipes.
Leafbox:
It almost sounds like an anthropological research project. Who is the audience for the book? Is it yourself? Is it Japanese people, or Indian people?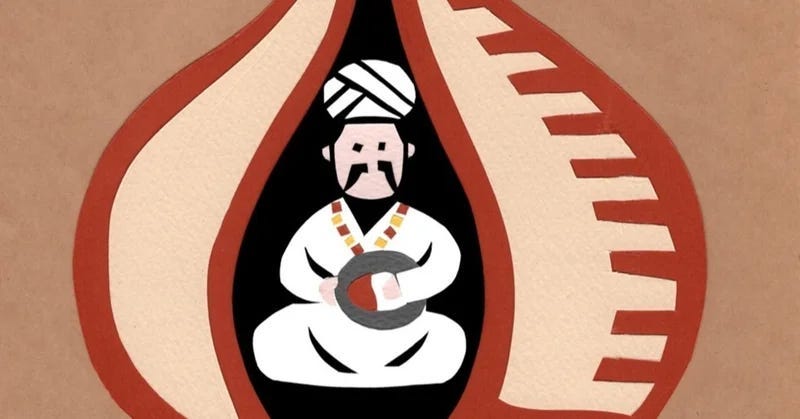 Bharat:
Japanese people mainly, but I don't know who the audience is. Maybe we are doing it for ourselves. But some people get into it, some people are interested then they buy some of our books. Some people think what we are doing is very interesting.
Leafbox:
Well I think it's very interesting to do deep research on individual topics.
Bharat:
It's quite interesting - learn quite a lot of things. And if I go to different places in Japan, I can use that knowledge and write many new recipes.
Leafbox:
Do you ever want to do a book about Japan or the food culture there? Do you ever imagine doing a book about some Japanese food product or another country?
Bharat:
Yes, it's always a theme. I've been going to some islands in Japan for the last year or two and what I decided is to go to one island for one to two months and cook some spicy dishes or Indian dishes using their vegetables and fish.
Leafbox:
Do you find your project to be somewhat in between cultures, you're half Japanese and half Indian. Do you think your project is a kind of fusion in linking those two parts of yourself.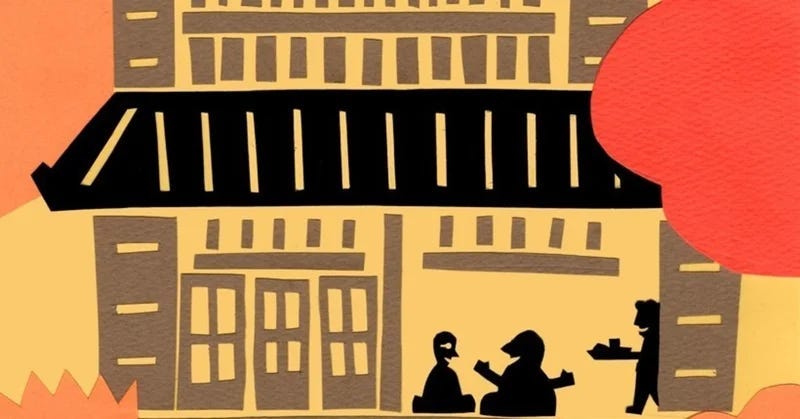 Bharat:
I was not born in India but I have an Indian in me and I have Japanese culture in me. So what I can do is something that is not quite Indian or Japanese. It's a mix but maybe it's not a mix. We are blending spices. I'm always mixing these cultures.
For example I went to make an original spice blend to help a local area in Japan use a vegetable that was not being used in a new way. There is this vegetable they don't use, it just grows and nobody knows how to use it and almost they are wasting it. So they asked me what can they do to use vegetables? So we made a paste out of it, we put the spices in it. So we made a curry paste that can serve as a new product.
Leafbox:
Why are the farm farmers growing it if they don't use it or does it just grow wild?
Bharat:
Well it grows wild, and it has some use for good luck. No one ate it. It has some traditional medicinal use in Japan but not for daily use but now maybe there is a new use.
Leafbox:
All right. As you travel around Japan, how is the state of Japanese agriculture? Are they strong? Are they getting weaker? Are more people moving to the countryside?
Bharat:
I'm not sure. I'm not sure, but people say it's getting weaker but I'm not sure about that - I see a lot of interesting people are doing some unique things. So last year I was asked to use seaweed in a local town growing seaweed. So we made powders out of it. We blended with spices, but not in an Indian way but the European style, like that Spanish, Spanish Moroccan type thing. So we added salt to it. So we made seasonings out of it.
Leafbox:
But how important to you is organic food or food security to you? Do you advocate for that as well or local agriculture?
Bharat:
I mean yes, that's quite important to me. What is important is what makes people happy? Food is motivation to make people happy and that is what is important to me.
Bharat:
Yeah, people like the spices. The spices themselves are not the main thing. We don't sell spices. We add spices to something that they have or what they want to become. And we make adding spices to something that makes it more colorful.
Leafbox:
What are some of the biggest challenges you have in your business? Is it on the sale side or on the import side?
Bharat:
Things are always challenging. Now I would love to introduce people to an eastern Indian turmeric. This numeric is very high quality but it's not being sold anywhere. And this color, yellow but very orange. What is interesting is that it only grows in a very special unique soil. It uses no artificial things.
And if I could introduce such a small amount to Japan to make people happy that would be interesting. That's what I want to do because we are a small company so we can do small things. We want to import good quality and tell the stories behind. We're not just selling but sharing what's behind things. That's what we want to do. That's the challenge. That's a challenge I guess.
Leafbox:
Do you consider yourself a storyteller or story researcher? It almost seems like you just use food as a way to tell a story.
Bharat:
Yes, food is a way to tell the stories. For instance this curry book is also the book that tells and creates more stories. After people buy the book and make curries- there is a story there. I've been writing some essays every week for the last three years. Sometimes about spices, something about India, sometimes about something else. So some are read quite frequently, like a recent essay about God in India, or a story I did on Ghee.
So do people use clarified butter? I'd say people in Europe, wine is not a grape, it's not just squeezed grapes. There is something more in ghee than just butter. It's not just milk. There is something else in it. There's a story behind it, there's a story of God, a story of how it's animated, how it's used in religion, that's all things that I've been writing. Not just using ghee, but if you know that behind there is more.
Leafbox:
Talking about getting close to Indian culture. I think it's very interesting that you were born in Japan, did all your elementary school and middle school in Japan and then went to India for high school. Do you think it's better to be an outsider in Japan or to be, do you feel that's a privilege or a kind of disability?
Bharat:
In both ways. Sometimes I feel not good, but sometimes it's a privilege.
Leafbox:
Are there any other exciting projects you're working on right now? The turmeric, the weekly blog post, the essays. Anything else you're really excited about?
Bharat:
So many. Well for the last couple of years, we've been collecting vegetables that cannot be sold. Japanese people tend to hate different sizes or different vegetables. If potatoes are too big, they don't buy them. Potatoes should be equal in size. Same for onions. Onions that grew too much or tomatoes that are broken, they don't buy it. So we've been collecting those vegetables and making curry bases to help farmers. Same with fish.
Leafbox:
So you're very interested in eliminating food waste.
Bharat:
Yes, yes. That's real. That's quite interesting. Me too. With power spices, maybe we can do things like that or maybe we can do something that I can't or nobody can imagine.
Leafbox:
I love your projects and I love your passion about telling stories about food and connecting Japan and India and the rest of the world together. So it almost feels like here in Hawaii, food is very much fusion. Everything is mixed. There's Japanese culture, Hawaiian culture, and American culture. Everything's very open to being mixed. So I think it fits into local culture. Anything else you wanted to share about anything else?
Bharat:
I want to talk about a challenge. There was a big earthquake in 2011. After that I've been going to Tohoku every season for every week at a time to make a curry to help local people. We helped launch a company to hire local people and that's been going on.
We have been making original curry that warms people, spices that warm people to help people recover after the earthquake.
Yes it was a very good challenge and that experience pushed me to make new blends for so many other areas, also for other people. So now I guess I'm making 20, 20 to three blends every year for different people or different places for different types of people.
Leafbox:
Great. Well Bharat, I don't want to take too much of your time. What's the best way for people to contact you?
Bharat:
Thank you please connect with me @
---
メタ・バラッツ
アナン株式会社3代目/東京スパイス番長
1984年、鎌倉生まれ。南インド・ニルギリの高校GSIS(Good Shephered Int'l School)を卒業し、スイス・ジュネーブのCollege du Lemanにてケンブリッジ大学のA Levelを獲得。その後、スペインに留学して経営学と料理を学び、帰国。アナン株式会社にて新商品開発やネーミング・新規事業の改革等に携わりながら、北インド・グジャラート出身である父メタ・アナンの元で、アーユルヴェーダを基にした料理を実践している。旬の野菜をテーマにしたカフェ「移動チャイ屋」を立ち上げ、出張料理を精力的に展開中。また、2011年震災後より宮城県女川町に仲間たちと炊き出しに赴いたのをきっかけに現地の雇用、観光資源創出に向け「女川カレーProject」を仲間と共に始める。スパイスのオンラインストア『インターネットオブスパイス』を運営。